The Foundation is committed to providing ongoing educational opportunities for people living with neurological disease, health care professionals and the community at large.  An annual Neurological Conference is offered each fall with continuing education credits for health care professionals.
The Foundation provides support for monthly clinics including a newly diagnosed MS Clinic and a multidisciplinary ALS Clinic.
To learn more about the MS Newly Diagnosed Clinic or the ALS clinic, please call Kathleen Smith 205-803-2210 ext 2. These are both by reservation only.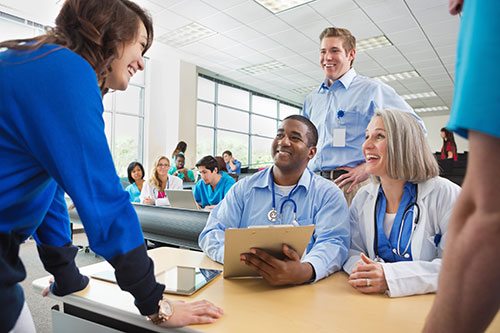 Apply for a grant? Follow the links below
Tanner Foundation MS Scholar
The Tanner Foundation would like your support be able to provide direct funding for a 2020 Tanner Foundation MS Scholar at the UAB Multiple Sclerosis Center in Birmingham, Alabama. The MS Scholar will have the opportunity to study the role of the immune system in demyelinating diseases with the goal of identifying new targets for treatment and development. Through your support, the Multiple Sclerosis Scholar will work closely with the the leadership of the UAB MS Center to discover ways to slow or stop the progression of the disease.